About College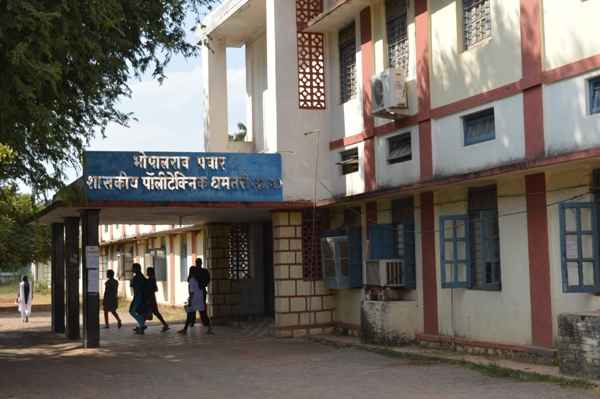 After Indo-China War in 1962, there was a lack of technically trained people in the country. To fulfill this need, the central government implemented "OPEN DOOR POLICY" for establishing technical institutions in the country. In order to provide the facility of the technical education to the youth of Dhamtari and its nearby area, the enlightened citizens of the Dhamtari namely Shri Bhopal Rao Pawar, Shri Hanuman Prasad Mishra, Seth Chauthmal Ji Agarwal, Seth Kesharimal Lunkad, Shri O. P. Kumra and others co-operated for the establishment of Dhamtari polytechnic society.
Prof. Humayun Kabir, the Central Minister in the Department of Scientific Research and Culture laid down the foundation stone of Dhamtari Polytechnic, Rudri On 17 November 1961. This institution was started in a Hindu orphanage near Dhamtari Railway Station. Shri S. N. Awasthi, Executive Engineer, Madhya Pradesh Water Resources Department was appointed as the first Principal of this institution.The construction of institute, purchase of equipments, recruitment of employees and admission of students were completed under his observation.
In the early stages of the institution for the 3-year diploma course, out of 120 seats 60 seats for civil engineering, 30 for mechanical engineering and 30 for electrical engineering was approved.
After being undertaken by Madhya Pradesh Government on 19 November 1984 this institute was named as Government Polytechnic Rudri, Dhamtari. On 6th May 2003, this institute was renamed as Bhopal Rao Pawar Government Polytechnic Rudri, Dhamtari by Chhattisgarh Government.
The institute is committed to the challenging task of development of technical education by preparing students in highly sophisticated field of engineering and technology. For about five decades we have been doing it with sincerity and commitment at B.R.P. Government Polytechnic Rudri, Dhamtari. At present, the institute offers diploma level courses in five disciplines including Computer Science and Electronics and Telecommunication.The departments in the institute meticulously follow the syllabus and believe in a time bound implementation of all the activities pertaining to the benefit of students. Grooming the youngsters in their most delicate age interlude is a big responsibility that has been competently shouldered by the academic possessions of the institute.