Principal's Message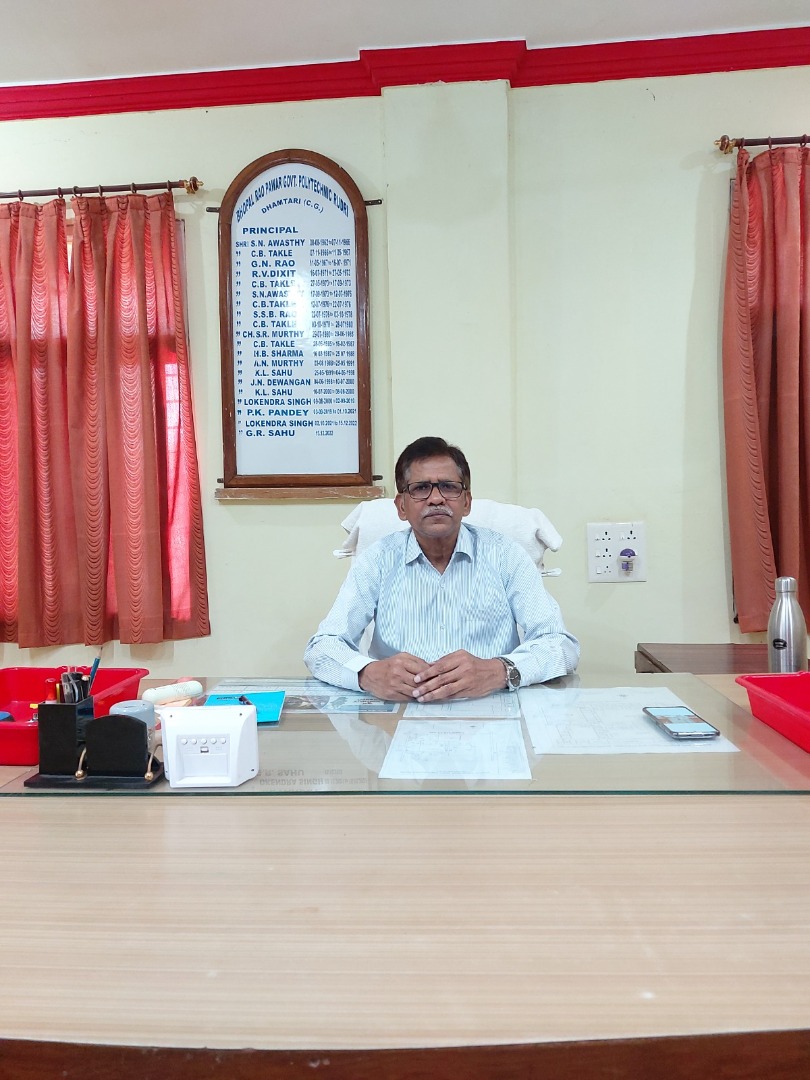 The B.R.P Government Polytechnic College, Dhamtari was established in the year 1961. This college was started with high ideals for advancement of education in this educationally backward area. At present the college offers courses in Mechanical ,Civil, Electrical, Computer Science and Electronics and Telecommunication Engineering.
The B.R.P. Government Polytechnic College aims at opening the flood gates of knowledge, creation of new thoughts and ideas, the incessant efforts to explore the mission of life and the commitment to fulfill the technological and academic needs of the nation, the Institute has been playing active role in imparting excellent training and quality education to the youths, inculcating in them a sense of leadership in various professions, industries and other fields of development. The Institute is imparting professional and technological education in an innovative manner with high quality of teaching and excellent professional training with the help of qualified faculty, well-equipped labs and well-stocked library and available association and guidance of eminent teachers.
I am of the opinion that "Every great dream begins with a dreamer. Always remember, you have within you the strength, the patience and the passion to reach for the stars to change the world. A dream doesn't become reality through magic; it takes sweat, determination and hardwork".
I wish the students a bright and golden future .
Mr. G R Sahu
Principal, B.R.P. Govt. Polytechnic,
Dhamtari